Exterior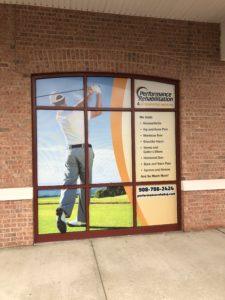 Window, door decals and interior signage for your office or store. Moving into a new space is an exciting time for a company. One of the things you need to do right away is get your logo and hours of operation on the doors. It is very easy to do so. All we need is a photo of the door and your logo. We will then mockup what it will look like for your approval.
We prefer to use cut vinyl that has a 10 year rating. It won't fade or peel off and the colors are vibrant and bright. Many of our customers also have street facing windows. We have two solutions for those. The first is traditional adhesive vinyl that is opaque. The other is one way vision window film. This film allows those inside to see unobstructed outside. From the outside of the store or office you see vibrant graphics. This is also called window per.
Interior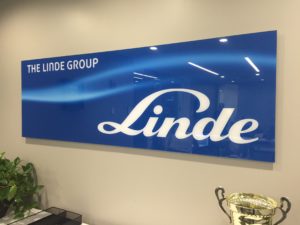 Another thing to consider is your interior branding. Many of our customers have acrylic logo signage, wall murals and privacy film for any glass walls. Distraction bands are also a great idea for safety so people don't walk through the glass.
If you are a doctor or a health care provider, consider soothing wall murals to put your patients at ease. Pull up banners for the lobby and common areas are a great way to communicate any messages on safety. Window door decals and signage for your office or store.
Window clings, window decals, interior signage and wall murals can do wonders for you. We design interiors and exteriors for our clients.
Fill out this form
, send measurements and photos so we can get started.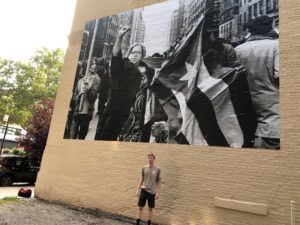 If your office has any brick or cinder block walls, we can wrap those too. We can wrap interior or exterior brick walls. Again, send a photo of the walls and the measurements and we can give you a quote. Window door decals and signage for your office or store. To see our work click here.