Harness the Power of the Web Design class in Los Angeles!
Are you looking to enhance your business's online presence? Welcome to Digital Arts Imaging, your trusted Web Design Agency in Los Angeles. We understand the importance of a strong online presence in today's competitive landscape. With our expertise and commitment, we can help your business flourish and reach new heights.
Ready to Grow Your Business With Los Angeles Web Design Services?

Click the button below to get a callback.
Why Choose Digital Arts Imaging as Your
Web Design agency in los Angeles ?
At Digital Arts Imaging, we take pride in being your premier Los Angeles web design agency, offering customized solutions that perfectly match your business requirements. Our team of skilled professionals is dedicated to crafting visually stunning, user-friendly, and responsive websites that leave a lasting impression. Here's why we're the perfect fit for your company.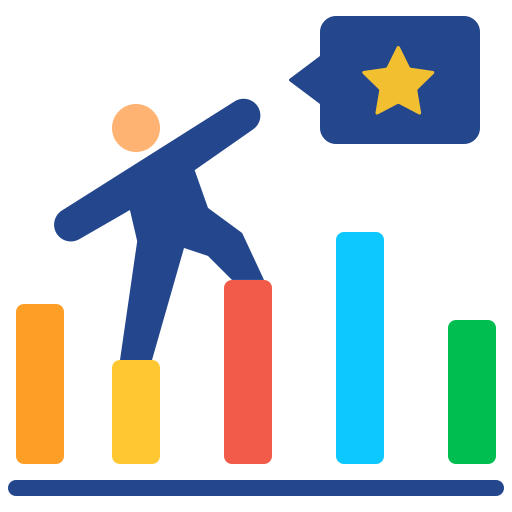 Our team at Digital Arts Imaging consists of seasoned professionals who bring a wealth of knowledge and experience to the realm of web design services in Los Angeles. With our deep understanding of the intricacies of web design, we are well-equipped to transform your vision into a cutting-edge and functional website that not only meets but exceeds your expectations.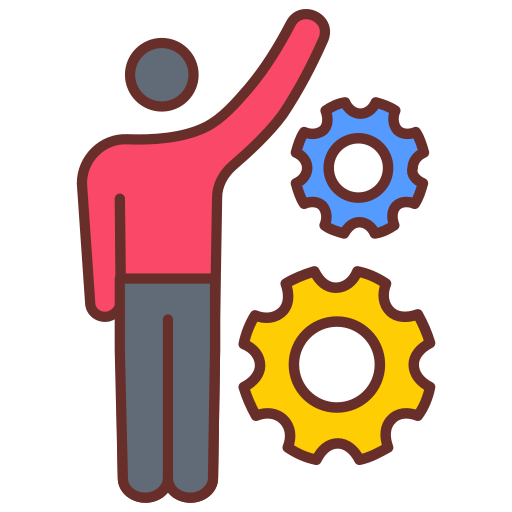 We recognize that each business is unique, possessing its own distinct goals, values, and identity. Our approach to web design is rooted in the belief that cookie-cutter solutions simply won't suffice. Instead, we collaborate closely with you to gain an understanding of your business's aspirations, target audience, and specific requirements. The result? A tailored online presence that speaks directly to your customers and sets you apart from the competition.
Our dedication to innovation drives us to push the boundaries of creativity and originality in the digital realm. We don't merely follow industry trends; we aim to establish them. By infusing innovation into every aspect of the web design process, we ensure that your website not only adheres to current standards but also pioneers new and captivating experiences for your visitors. This commitment to innovation guarantees that your website stands out in a sea of digital content, capturing the attention of your target audience and fostering a lasting impression.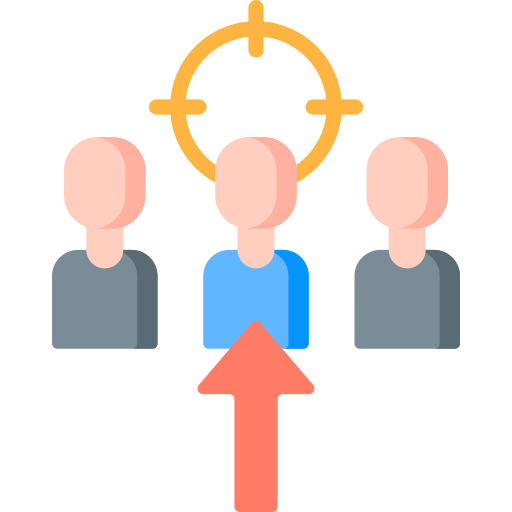 At Digital Arts Imaging, our clients are at the heart of everything we do. We understand that the journey toward creating an exceptional website requires collaboration, communication, and mutual understanding. Throughout the web design journey, we maintain an open line of communication with you, keeping you informed about every step of the process. Our client-centric approach ensures that your vision is not only realized but also enhanced through our expertise, resulting in a website that reflects your business's ethos while delivering an outstanding user experience.
Importance of Web Design for your Los Angeles!
In today's digital age, a professional and user-friendly website is more than just a luxury – it's a necessity. A well-designed website acts as a virtual storefront, allowing potential customers to learn about your products and services at any time. Here's why partnering with a Los Angeles web design agency is crucial for your business's success.
In today's digital landscape, your website often serves as the first point of contact between your business and potential customers. A professionally designed website exudes credibility and trustworthiness. Just like a well-maintained physical storefront can attract foot traffic, a polished and reliable virtual storefront – your website – can attract online visitors. When visitors land on a visually appealing and well-structured site, they're more likely to view your brand as credible and reputable. This initial impression sets the tone for their entire interaction with your business.
The adage "first impressions last" holds true in the digital realm as well. When a user arrives at your website, they form an opinion about your business within seconds. A beautifully designed website with an intuitive user interface grabs their attention and encourages them to explore further. Conversely, a poorly designed or confusing website can drive visitors away before they even get a chance to understand what your business offers. By investing in a captivating web design, you ensure that users are captivated from the moment they arrive, increasing the likelihood of converting them into customers.
The prevalence of smartphones and tablets means that people access websites from a variety of devices and screen sizes. A responsive web design ensures that your website adapts seamlessly to different screen sizes, providing users with an optimal viewing experience on desktops, laptops, tablets, and smartphones. Accessibility is crucial because it enables potential customers to engage with your content regardless of their device preferences or location. This level of accessibility enhances user satisfaction and extends your reach to a broader audience.
Having a stunning website won't yield results if it remains hidden in the vast expanse of the internet. Our expertise in search engine optimization (SEO) ensures that your website is visible to search engines like Google. By incorporating relevant keywords, optimizing metadata, and following best practices, we help your website climb at the top of the search engine result page. The higher your website ranks in search results, the more likely users are to find and visit it. This increased visibility leads to more organic traffic and a greater opportunity to convert visitors into customers.
Investing in web design isn't just an expense – it's an investment that can yield substantial returns. A well-designed website not only attracts visitors but also guides them through a seamless journey from exploration to conversion. Whether it's making a purchase, filling out a contact form, or signing up for a newsletter, a user-friendly and intuitive website nudges visitors towards action. This conversion-focused approach transforms your website into a powerful tool for generating leads and driving sales. As more visitors turn into paying customers, your initial investment in web design and development translates into a higher ROI for your business.
Let Digital Arts Imagine be your partner is success of your business- build scalable and smart digital marketing solutions.
Our Web Design Service in Los Angeles!
Web Design: Crafting Visual Excellence
Our creative designers specialize in turning your ideas into captivating visuals. We focus on creating a user-centric design that aligns with your brand identity, ensuring a memorable browsing experience for your visitors.
Web Development: Bringing Ideas to Life
Our development team brings functionality to your design, creating a seamless user experience. We use the latest technologies to build responsive, fast-loading, and secure websites that keep visitors engaged.
E-Commerce Solutions: Driving Online Sales
We understand the complexities of e-commerce. Our e-commerce solutions are designed to enhance user experience, streamline the purchasing process, and maximize conversions, driving your online sales growth.
CMS Integration: Empowering Your Content
Take control of your website's content with our intuitive Content Management System (CMS) integration. Update and manage your content effortlessly, keeping your site fresh and relevant.
Mobile Optimization: Reaching On-the-Go Users
In a mobile-driven world, we ensure your website looks and performs flawlessly on smartphones and tablets. This mobile optimization expands your reach to users who are always on the move.
SEO & Analytics: Boosting Visibility and Performance
Our SEO experts optimize your website for search engines, making it easier for potential customers to find you. We also provide analytics to track your website's performance and make data-driven improvements.
Our Web Design & Development Process
At Digital Arts Imaging, we follow a comprehensive and collaborative approach to ensure the creation of exceptional web design that align perfectly with the goals and aspirations of Los Angeles businesses.
Discovery Phase: Understanding Your Vision
We kick off the process by engaging in an in-depth discussion with you. This helps us to know
about your business
objectives, target audience, brand identity, and design preferences. By understanding your vision, we lay the foundation for a website that truly reflects your essence.
Strategy and Planning: Crafting the Blueprint
Based on the insights gained during the discovery phase, our experts formulate a strategic plan. This plan outlines the website's structure, features, functionalities, and design elements. We map out the user journey and ensure that the website's architecture optimizes user experience and engagement.
Design and Development: Bringing Ideas to Life
With the blueprint in place, our web design team collaborate to breathe life into your vision. Our designers create visually appealing mock-ups that incorporate your brand's colors, typography, and imagery. Once the design is approved, our developers leverage cutting-edge technologies to transform the design into a functional website.
Content Integration: Adding Substance
Content is a vital component of any website. Our content specialists work closely with you to integrate compelling text, images, and multimedia that resonate with your audience. We ensure that the content is informative, engaging, and aligned with your brand's voice.
Testing and Quality Assurance: Ensuring Perfection
Before your website goes live, we subject it to rigorous testing. We check for responsiveness, compatibility, speed, and functionality across different devices and browsers. Our quality assurance process ensures that your website is seamless, error-free, and ready to deliver an exceptional user experience.
Launch and Deployment: Going Live
Once all elements are in place and tested, we launch your website. We handle the technical aspects of deployment, ensuring a smooth transition from development to the live environment. This phase marks the exciting moment when your website becomes accessible to the world.
Monitoring and Optimization: Continuous Enhancement
Our commitment doesn't end with the launch. We monitor your website's performance, tracking user behavior and engagement. This data-driven approach helps us identify areas for improvement and enhancement. We continually optimize your website to ensure that it remains aligned with your evolving business goals and the ever-changing digital landscape.
Ongoing Support: Your Partner in Success
We believe in building lasting relationships with our clients. Our support team remains at your disposal to address any queries, concerns, or maintenance needs that may arise after the website launch. We are your trusted partners on your journey towards online success.
Strengthening Your Online BUSINESS with professional web design services!
Partnering with Digital Arts Imaging for your web design needs in los angeles  to strengthen your online presence:
FAQs (Frequently Asked Questions)
What is the importance of having a professional website for my Los Angeles business?
A professional website is your digital storefront and a critical tool for attracting and engaging customers. It enhances credibility, accessibility, and helps you stand out in the competitive Los Angeles market.
How does responsive web design benefit my Los Angeles business?
Responsive web design ensures your website adapts seamlessly to various devices and screen sizes. This feature is essential in a mobile-driven city like Los Angeles, as it guarantees that users have a consistent and user-friendly experience, regardless of their device.
Can you explain the process of customizing a website to reflect my Los Angeles brand?
Our team collaborates closely with you to understand your brand identity, goals, and preferences. We then integrate your brand's colors, typography, imagery, and voice into the website design, creating a unique online presence that resonates with your Los Angeles audience.
How does SEO contribute to the visibility of my Los Angeles website?
Search Engine Optimization (SEO) helps your website rank higher on search engines like Google. By optimizing content, metadata, and using industry best practices, we ensure that your website is easily discoverable by users searching for services in Los Angeles.
What sets Digital Arts Imaging apart in the Los Angeles web design landscape?
At Digital Arts Imaging, we combine expertise, innovation, and a client-centric approach to deliver exceptional web design and development services in Los Angeles. Our team's creativity, cutting-edge solutions, and commitment to your success set us apart from the competition.
How does user experience impact the success of my Los Angeles website?
User experience is a key factor in keeping visitors engaged and converting them into customers. A seamless and intuitive browsing experience on your website encourages users to explore more, leading to increased conversions and business growth in Los Angeles.
Can you provide e-commerce solutions for my Los Angeles business?
Absolutely. Our e-commerce solutions are designed to enhance user experience, streamline the purchasing process, and maximize online sales for businesses in Los Angeles. We create user-friendly interfaces that drive growth in the competitive e-commerce landscape.
What ongoing support do you offer for my Los Angeles website after it's launched?
Our commitment to your success doesn't end at launch. We provide ongoing support, addressing any queries, concerns, or maintenance needs for your Los Angeles website. Our goal is to ensure your website remains optimized and aligned with your evolving business goals.
Get My free design proposal