Wall, window, door and elevator wraps
A facelift for your building…
Get it with wall, window, door and elevator wraps. One of my employees likes to travel, and she commented that when she goes to various cities, it's exciting to see how businesses decorate the exterior of their buildings to make themselves noticeable. It prompted the discussion of how we can help our customers make an impression on the world walking or driving by…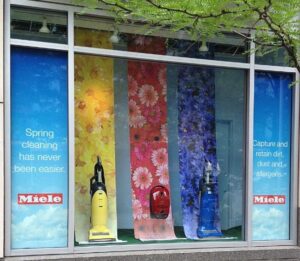 Ways to Standout
So what are some ways to make your building standout? Wall, window, door, and elevator wraps give a building a facelift without painting or replacing anything. It's a great way to cover up a tired exterior to give it new life, and can give you a unique look that you're not likely to see elsewhere.
Exteriors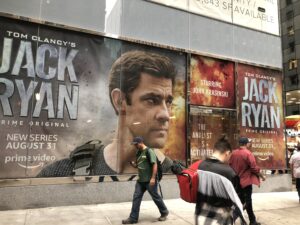 Whether on the east coast or west coast, we have done numerous wall and window wraps for our clients. In my year in review blog, I talked about the most recent projects we did where we wrapped buildings in Hollywood for Netflix and Nordstrom. One was a vacant property. The wrap turned something rundown into something purposeful and beautiful to look at. This month we are giving the New York Public Library a refresh with walls featuring Willa Kim's contributions to costume design for dancers and actors!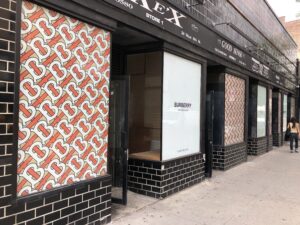 Store fronts are a natural way to display products that are offered within the store or show where the products were made. One of our clients is a nationwide liquor store chain that covers their empty window space with images of vineyards. Passersby don't see plain windows staring into the aisles of the store. They are transported to a bucolic scene that makes them curious to see what's inside!
Interiors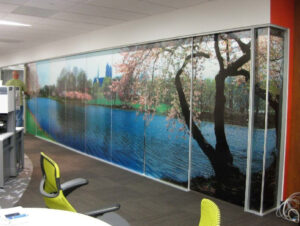 Maybe you have been trying to hold a meeting in your window front conference room. But people are looking in from the outside, and your employees are getting distracted by them. Covering your window with a beautiful image serves two purposes. It promotes your company and removes those diversions. It's not just businesses that benefit from wall and window wraps. Some universities have found ways to create a unique view on the campus. Colgate University displays a relaxing scene for students walking by and Berkeley College shows students the possibilities within its walls.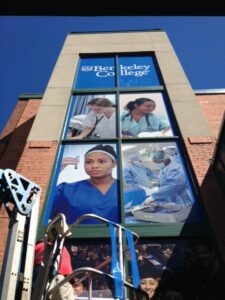 You don't have to settle for boring walls, windows, doors, or elevators. So are you ready to get creative with your workspace? Hopefully we have given you enough ideas that you are ready to change the face of your brick & mortar with an artistic expression of your business!