Los Angeles Social Media Marketing agency
Enhance Your Los Angeles Business Visibility with SOCIAL MEDIA MARKETING!

Ready to boost your business's online presence? Digital Arts Imaging, the premier Social Media Marketing Agency in Los Angeles, is here to assist! We know how important social media is, and we're eager to show you how it can benefit your business. Let's dive into why our social media marketing services are different and how they can boost your business online.
Ready to Grow Your Business With Los Angeles SMM Services?
Click the button below to get a callback.
Why Choose Digital Arts Imaging as Your LA Social Media Marketing Agency?
Let's dive deeper into what makes Digital Arts Imaging the best choice as a Social Media Marketing Agency in Los Angeles:
At Digital Arts Imaging, we don't believe in a one-size-fits-all approach. We understand that every business is unique, with its own goals, challenges, and audience. That's why we take the time to thoroughly know about your business before crafting a strategy. Our experts will work closely with you to create a tailored plan that aligns perfectly with your specific objectives. This means that the strategies we develop are not generic templates, but rather finely tuned plans that resonate with your target audience and drive results that matter to you.

We're not just about technology – we're about creativity too. We understand that in the fast-paced world of social media, catching the attention of your audience requires more than just technical know-how. Our team is equipped with creative minds that know how to make your brand stand out in a sea of content. We blend our technical expertise with imaginative thinking to develop captivating content that tells your brand's story and engages your audience. This creative touch sets us apart and ensures that your brand will leave a lasting impression.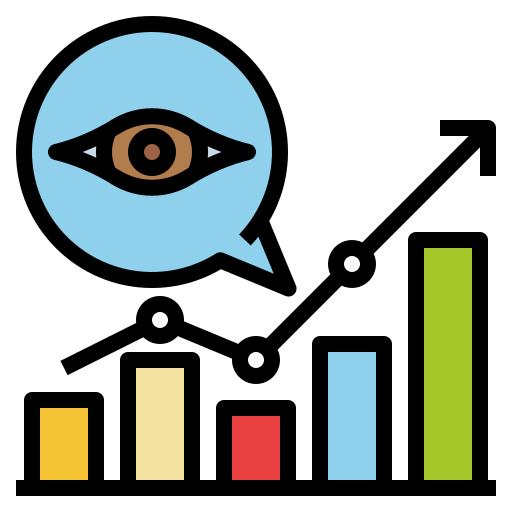 In the realm of los angeles social media marketing, data is gold. That's why we're committed to a data-driven approach. We don't just launch campaigns and hope for the best; we actively monitor and analyze the performance of each campaign. By meticulously tracking key metrics, we gain insights into what's working and what could be improved. This analytical approach allows us to fine-tune our strategies over time, optimizing your campaigns for better results. It's not just about guesswork – it's about making informed decisions backed by real data.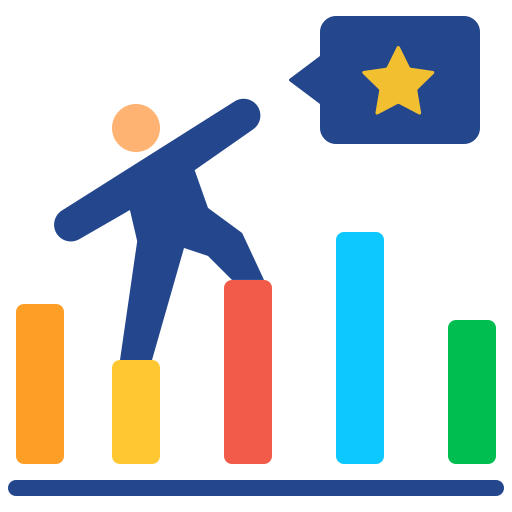 Our team is not only passionate about what they do but also highly experienced. We keep our finger on the pulse of the ever-evolving social media landscape, staying up to date with the latest trends, algorithms, and best practices. This means that your business benefits from the collective expertise of professionals who understand how to navigate the dynamic world of social media. With Digital Arts Imaging, you're not just getting a service; you're getting a team that's dedicated to giving your business the competitive edge it needs to thrive in the digital age.
Why Your Los Angeles Business Needs Social Media Marketing Services!
Let's delve deeper into why your Los Angeles business needs Social Media Marketing services and how they can make a significant impact:
In a bustling city like Los Angeles, where competition is fierce, getting noticed is essential. With people spending a substantial amount of their time on social media platforms, it's a prime opportunity to put your brand directly in front of them. Our social media marketing services ensure that your brand's presence is prominent and memorable. By creating captivating content and strategic campaigns, we'll ensure that your business remains top-of-mind for potential customers, increasing the likelihood that they'll remember and consider your services when they're in need.
Engaging with your customers on a personal level is a cornerstone of successful business growth. Social media provides a unique platform for direct interaction. Our social media marketing campaigns are designed not just to broadcast your message but to initiate meaningful conversations. By responding to comments, messages, and feedback, we help you build strong relationships with your existing customers. This interaction fosters a sense of trust, loyalty, and community around your brand – vital factors that keep customers coming back and spreading positive word-of-mouth.
Expanding your customer base is a constant goal for any business. social media marketing is a powerful tool to achieve this. Through well-crafted campaigns, we target audiences that align with your business offerings. By creating content that resonates with these potential customers, we capture their attention and interest. As they engage with your content, we transform them from curious individuals into enthusiastic brand supporters. social media marketing serves as a bridge to connect with new customers, ultimately converting them into loyal advocates of your products or services.
Make the Most of Your Money
Investing resources, including money, into any marketing endeavour needs to yield results. This is where social media marketing  shines. With Digital Arts Imaging, you're not just spending on mere visibility; you're investing in a strategy that's geared towards tangible outcomes. Our experienced team designs and implements campaigns with careful consideration of your business goals. We focus on maximizing your Return on Investment (ROI) by analyzing data, adjusting strategies, and ensuring that your marketing budget is effectively utilized. Our SMM services are an investment in results – results that translate into real growth for your business.
Let Digital Arts Imagine be your partner is success of your business- build scalable and smart digital marketing solutions.
How We Strengthen Your Business Online with social media marketing!
Here's what we do to make your online presence shine:
Step 1 - Research and Planning (Researching Your Business)
We kick things off by diving deep into understanding your business inside and out. This initial step is vital for creating a tailored social media marketing strategy that aligns seamlessly with your goals. We analyze your industry, study your competition, and get to know your target audience. This research forms the foundation of our plan, ensuring that every move we make is informed and strategic.
Step 2 - Creating and Sharing Great Content (Crafting Captivating Content)
Content is the heart of any successful social media marketing campaign. We roll up our sleeves to create content that doesn't just blend in but stands out. From eye-catching visuals that capture attention to compelling captions that resonate, we put together content that people can't resist engaging with. Our goal is to create content that not only impresses but also encourages likes, shares, and conversations, effectively amplifying your brand's reach.
Step 3 - Picking the Right Platforms (Strategically Choosing Platforms)
Social media platforms vary in their audience and purpose. We're strategic in selecting the platforms that match your target audience's preferences. Whether it's
Facebook
, Instagram, Twitter, or others, we'll identify where your potential customers spend their time and ensure your presence is optimized on these platforms. This strategic approach ensures that your efforts are concentrated where they matter the most.
Step 4 - Running the Campaigns (Launching Impactful Campaigns)
Now, the excitement begins. We meticulously time the launch of your campaigns to maximize their impact. Our team ensures that everything runs seamlessly, from content posting to engagement monitoring. We keep a close eye on your campaigns, making real-time adjustments if needed to guarantee that they perform at their best.
Step 5 - Talking to Your Customers (Engaging Meaningfully)
Engagement is the heartbeat of social media. We interact with your audience on your behalf, responding to comments, messages, and shares. This two-way communication makes your customers feel valued, heard, and appreciated. Our conversations create a sense of community around your brand, enhancing customer loyalty and driving positive sentiment.
Step 6 - Checking Results and Getting Better (Data-Driven Improvement)
Our commitment to improvement is unwavering. We continuously monitor the performance of your campaigns, looking at metrics that matter. By analyzing data, we gain insights into what's working and what could be enhanced. This data-driven approach allows us to refine our strategies, making your campaigns even more effective over time. Our goal is to keep raising the bar and achieving better results for your business.
Tailoring Your Brand's Voice for a Lasting Impression with Social Media Marketing !
Frequently Asked Questions
SMM involves using social media platforms to promote your brand, products, and services. It benefits your Los Angeles business by increasing visibility, engaging with customers, and driving leads and conversions in the digital space.
How does Digital Arts Imaging create customized SMM strategies for businesses in Los Angeles?
We thoroughly understand your business goals and target audience, then tailor SMM strategies accordingly. We analyze your industry, competition, and audience preferences to develop a plan that aligns with your unique objectives.
What makes Digital Arts Imaging's SMM approach different from other agencies in Los Angeles?
Our approach blends creative excellence with data-driven strategies. We combine technical expertise with artistic flair to ensure your brand stands out. Plus, our experienced team constantly adapts to industry trends for optimal results.
Can SMM really help my Los Angeles business reach its target audience effectively?
Absolutely. SMM allows precise audience targeting based on demographics, interests, and behaviors. This ensures your content reaches the right people on platforms where they spend their time.
How can SMM with Digital Arts Imaging increase customer engagement for my Los Angeles business?
Our SMM campaigns are designed to spark meaningful conversations with your audience. By responding to comments, messages, and shares, we foster a sense of community and trust, leading to stronger customer relationships.
What platforms do you focus on for SMM in Los Angeles?
We choose platforms based on where your target audience is most active. This often includes popular platforms like Facebook, Instagram, Twitter, and LinkedIn, ensuring optimal reach and engagement.
Can SMM from Digital Arts Imaging really help boost my Los Angeles business's ROI?
Absolutely. Our data-driven approach allows us to track conversions, measure campaign success, and optimize strategies accordingly. This ensures your SMM investment generates tangible returns.
How often do you analyze and adjust SMM campaigns for businesses in Los Angeles?
We continuously monitor campaign performance through real-time analytics. Regular assessment allows us to identify trends, adjust strategies, and refine content, ensuring your campaigns remain effective over time.
Get My free design proposal