Direct Mail Marketing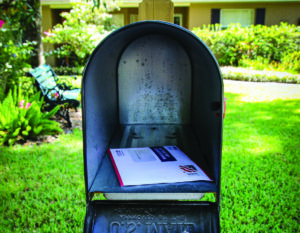 Direct mail marketing has been around for decades. Despite the rise of digital marketing, it remains a great way to connect with your customers. Particularly for certain types of businesses or target audiences, it is the best way to go. Given the difficulty in getting past rigorous email spam filters, it is very effective.
Reach People Anywhere
One of the key benefits of direct mail marketing is that it allows companies to reach people in their homes or workplaces. This can be a very successful way for local owners that are trying to target customers in a specific area. Direct mail can focus by demographics and interests. This helps businesses reach the right people with the right message at the right time.
Get Creative
Marketing through direct mail allows proprietors to be more creative with their messaging and branding. Direct mail pieces can include images, graphics, lumpy enclosures and other elements. That helps companies be distinctive and grab the attention of potential consumers. Businesses need to do everything they can to stand out from the competition in today's crowded marketplace.
Cost-Effective
Direct mail marketing can also be a cost-effective way to reach future customers. While printing and mailing costs add up, businesses save money by targeting specific demographics and avoid wasted mailings to people who are unlikely to be interested in their products or services. Using direct mail in conjunction with other marketing efforts, such as email marketing or social media advertising, creates a comprehensive and powerful marketing campaign. EDDM (every door direct mail) is very economical; pieces can be mailed for as low as 22 cents per piece.
Generate Leads
Direct mail advertising has been shown to be successful in generating leads and driving sales. According to a study by the Data & Marketing Association (formerly the Direct Marketing Association), direct mail marketing has a response rate of around 4.4%, compared to just 0.12% for email marketing. Therefore, it is more likely to generate a response from potential consumers, which can lead to increased sales and revenue for businesses.
Conclusion
Of course, like any marketing strategy, direct mail marketing requires careful planning and execution in order to be successful. Businesses need to carefully target their mailings. This includes creating compelling messaging and visuals, and tracking their results to refine and improve their campaigns over time. However, with the right strategy and approach, it can be a highly effective way to reach potential customers and grow a company. Ask us about EDDM direct mail marketing with delivery rates as low as .22 each!
We use direct mail at Digital Arts, what you are reading is direct mail! We find it is a great way to augment our e-blasts and make sure we are doing the best we can to showcase our products and services to our customers and prospects.